The Definitive Codex of Neo-Victorian Weird Fiction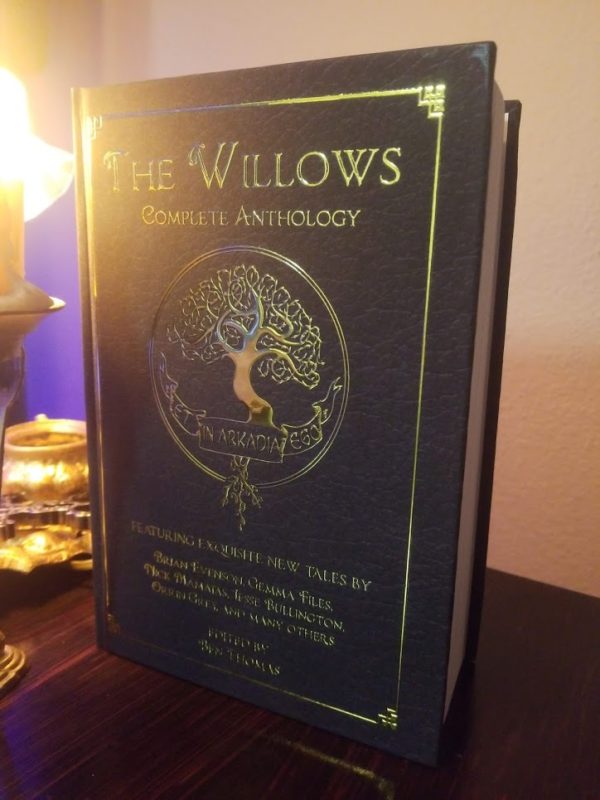 Featuring exquisite new stories from Brian Evenson, Gemma Files, Nick Mamatas, Jesse Bullington, Orrin Grey and many others!
In 2006, a small group of artistic and literary misfits joined forces to create a publication unlike any other.
In the flickering firelight of their library, these dreamers envisioned a hand-crafted magazine of macabre neo-Victorian art and literature. And so, The Willows was born.
This unique periodical provided a home for contemporary writers working in the weird tradition of Arthur Machen and Algernon Blackwood, for poets inspired by Charles Baudelaire and Edgar Allen Poe, and for strange artists inspired by Aubrey Beardsley and Arthur Rackham.
Today, at long last, the stars are right — and the time has come for The Willows to return!
Every page of this anthology overflows with weird fiction, eerie poetry, evocative art, and highly diverting Victorian advertisements.
Prepare to be transported to haunted manors, far-off planets, mysterious catacombs, perilous jungles, and bizarre dimensions — all in this elegant volume, which will be right at home in your own firelit study.
Welcome to the world of The Willows. Be sure to watch your step.